November 4, 2016 in Solution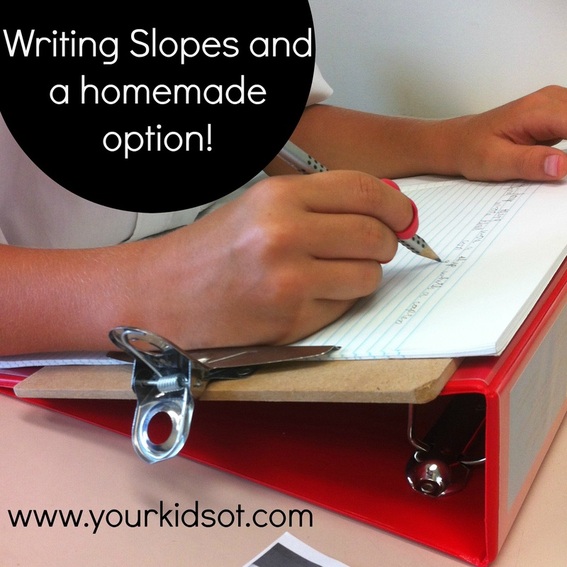 Make your own using 3 easy items.
Use a strong A4 binder (this one is a 3D ring 50mm binder)
A clipboard
A non-slip mat (you can buy this by the roll, however I found my small non-slip mat used for turning jars worked perfectly).
Simply assemble and you are ready to use it!
This is definitely an economical way to make a slope board and is perfect for those wanting to try out a slope board before paying for a longer term item. This homemade version cost me less than $15.
Via Your Kids OT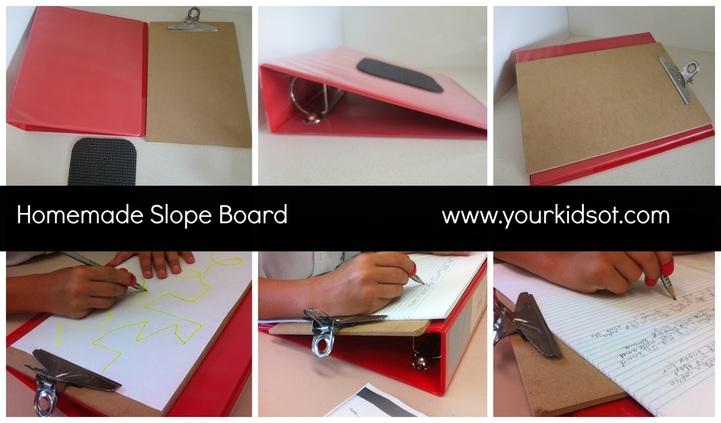 Remember to click the 'This Solution Helped Me' button at the top of the page, and post a picture of your writing slope in the comments!