June 10, 2016 in Solution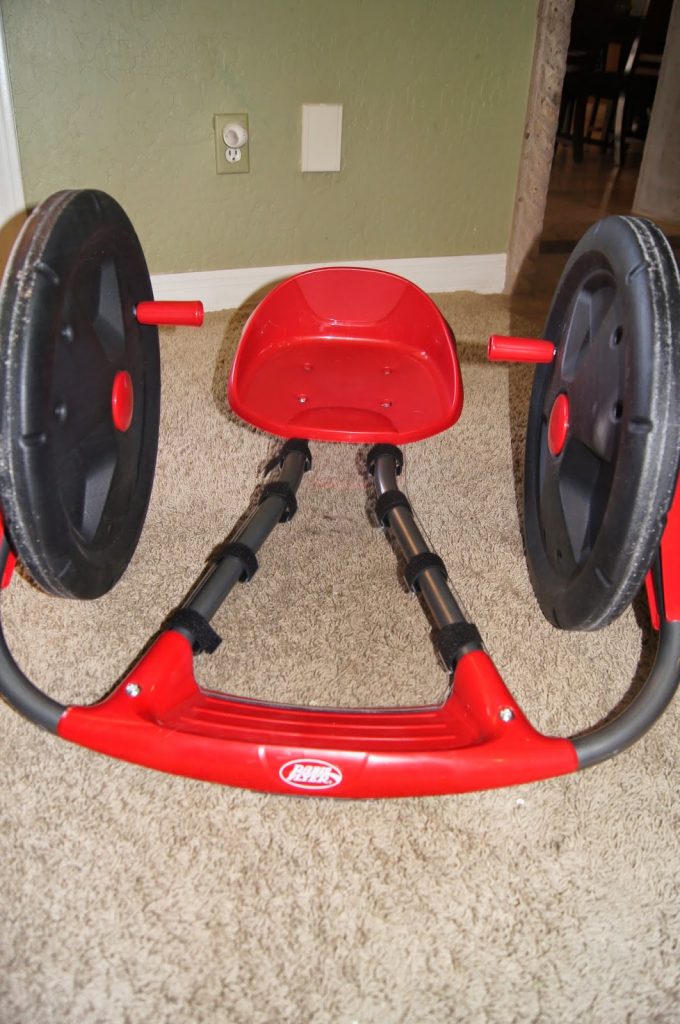 Via A Worthy Journey
This is a simple way to make the Cyclone from Radio Flyer more accessible for little ones who aren't able to keep their feet steady on the footplate.
This family contacted Radio Flyer, who were happy to help, but this modification would work just as well with some thin MDF or acrylic sheet cut to shape.
The modified part from Radio Flyer fixes on with velcro straps, and provides extra support to keep little legs in place.
Read more here