March 10, 2016 in Post
The New Look
Over the last few months we've been working on improving the way users interact with cracked-it to ensure that the process is a straight forward and enjoyable as possible and we are happy to announce that we have just launched our brand new page based text editor, you can now contribute to the site directly through each webpage when logged in.
Below is a quick look at the new editor, you can now input text, images and hyper-links, embed videos and upload pdfs and other relevant file types to your post directly through the new webpage text editor and click submit to post! If you're not quite happy with your post, you can always save it as a 'draft' and come back to it later, all your published and draft posts can be accessed through the 'My Posts' link in the right hand sidebar.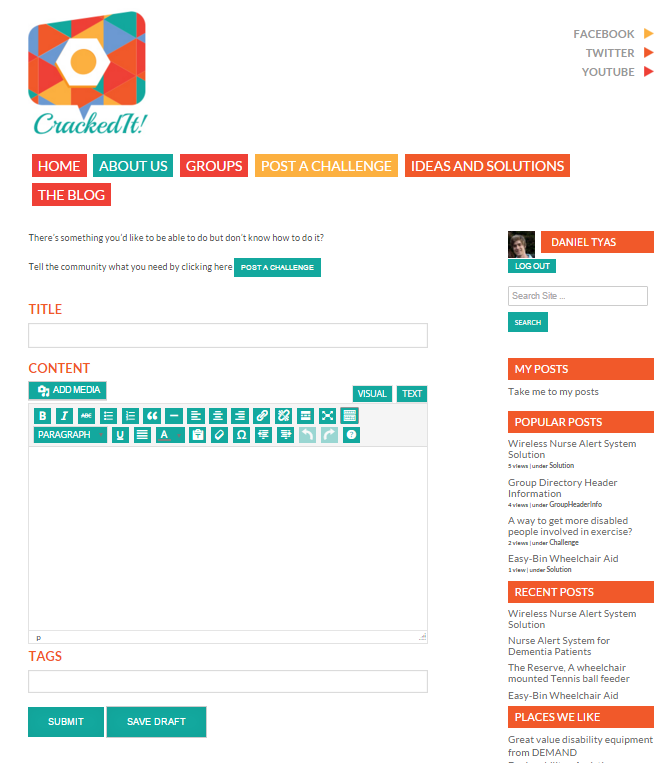 Your Posts
As we briefly mentioned above, we've now added a 'My Posts' section to cracked-it allowing each using to manage their content quickly and easily. The new 'My Posts' manager is shown in the image below, here you can see all the posts you've published and edit, delete and share them as you require.