FleXiseat floor seat
January 27, 2017 in Solution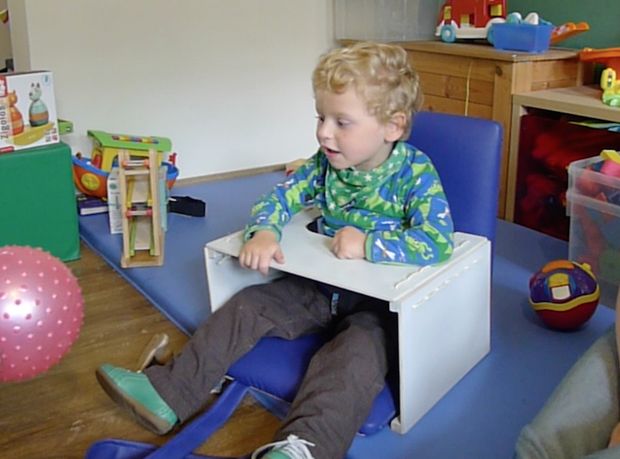 This DIY product is designed for a three years old boy that was born with cerebral palsy. He has an inadequate trunk control so he can not sit independently, he would fall on his side.
At home he sits in a custom tailor made seatshell. But this is too big to take everywhere along. His parents like to go out by bike to friends or family, but there is always the problem that they can't let hem sit on a normal chair to play with other children.
The question of the parents was to make a chair which is foldable, easy to carry, giving enough support so that the boy can sit straight and play with his friends, but still compact to put in the bicycle bag.
A shot movie, following on the intractable, will explain the advantages of the seat.