Our favourite disability designs from 2016's graduates
August 10, 2016 in Post
Our favourite time of year rolls around every July when the exciting projects that design students have been tirelessly working on over the past 9 months are finally revealed. (OK our excitement might have something to do with the sun coming out, but nonetheless it's a wonderful time of year for design lovers)
We've been visiting degree shows around the UK to bring you our top disability design picks for 2016. Here goes!
1. A new take on the hearing aid
Saskia Schular Email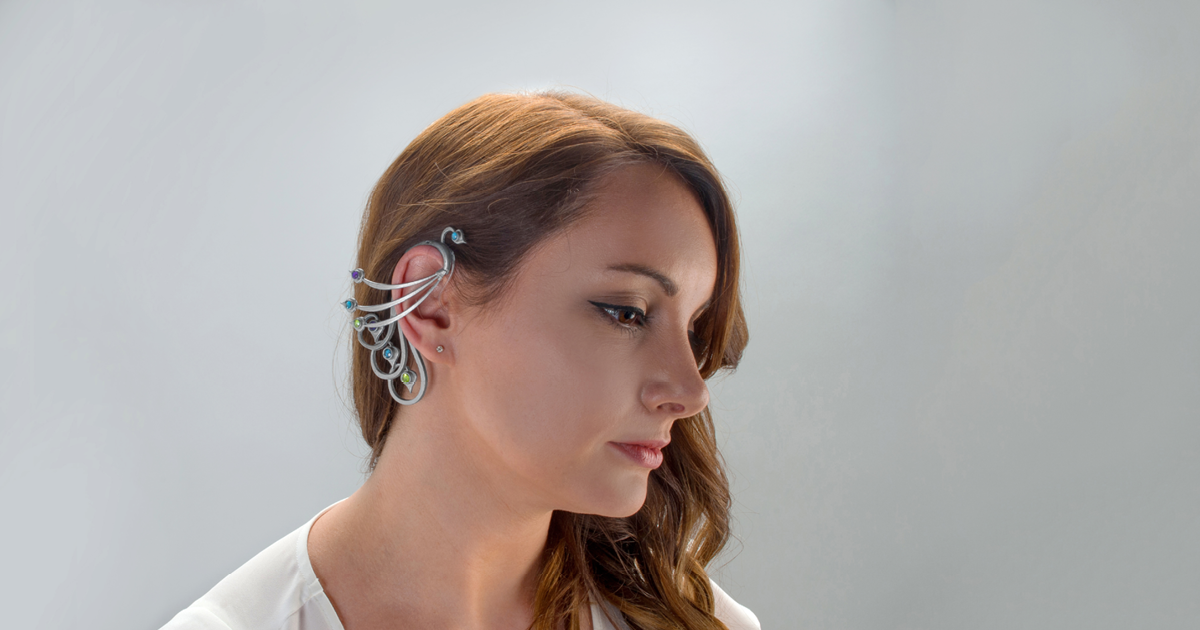 "There is social stigma around the use of hearing aids that prevents people from using them and can make them feel self-conscious when they do; only 1 in 30 adults wear a hearing aid when in reality 1 in 10 would benefit from using them."
Saskia Schular is a young designer using her passion for jewellery fashion to create statement hearing aids that are anything but quiet.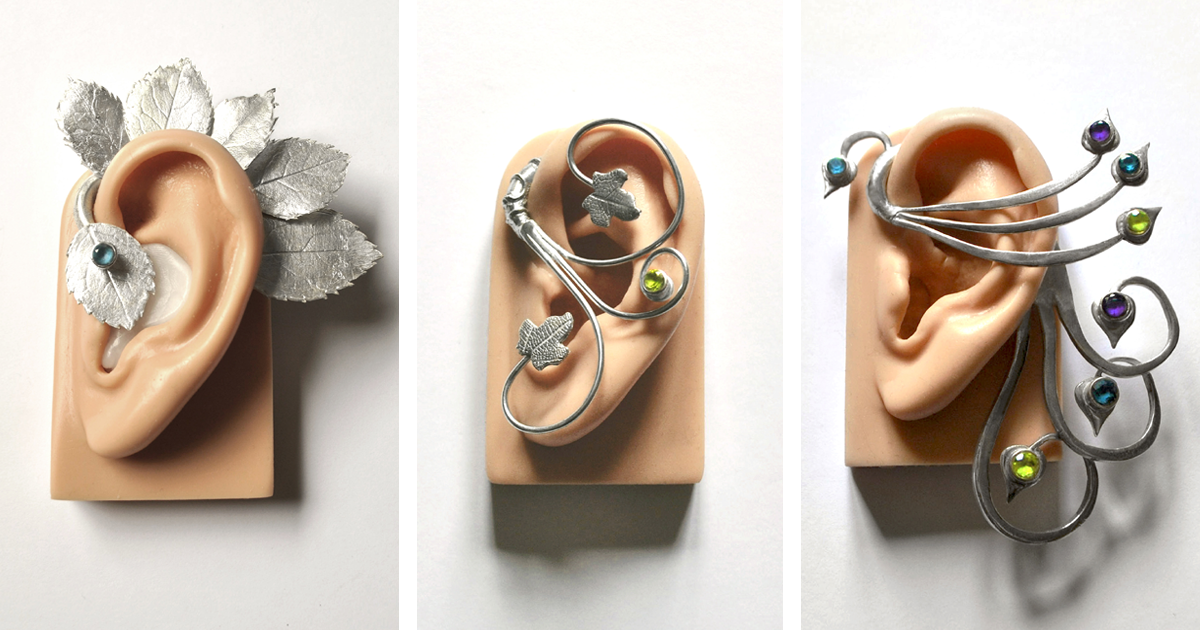 "The hearing aid has been redesigned to be worn with a range of covers, allowing users to decorate and express themselves through their hearing aids. The covers are attached by magnets which allow the user to change them easily and as often as they want. Designs that are 'fun', 'elegant' and 'dramatic' were created using visual metaphors; they ranged from subtle pieces to be worn every day to statement pieces to complete an outfit."
2. An affordable robotic prosthetic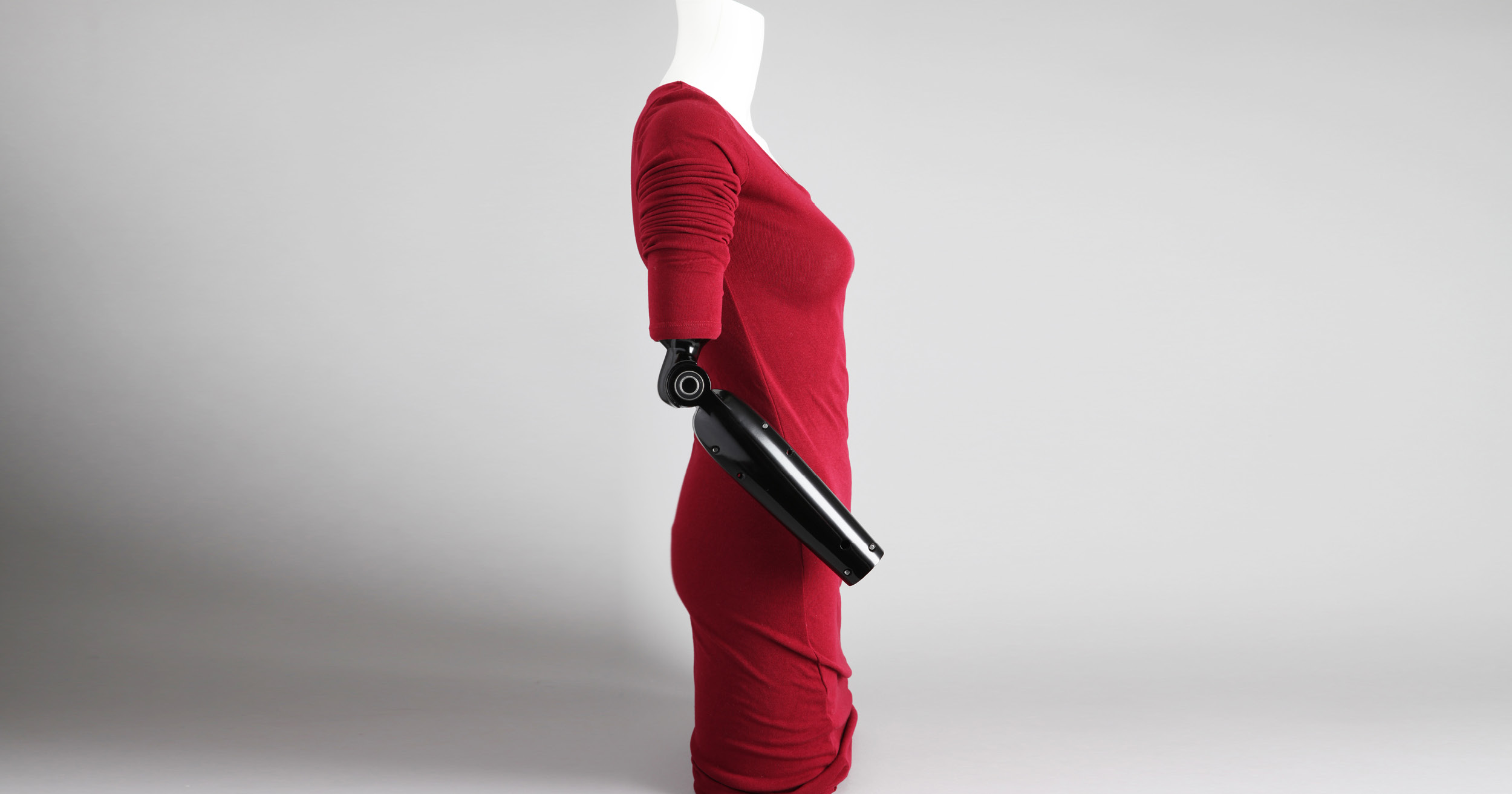 "During my research I found amputees were being exploited by prosthetics companies, who were charging tens of thousands for prosthetic arms. I set out to reduce the cost of such prosthetics using a number of novel design concepts, which included 3D printing as well as lifting components from established industries."
To move the elbow joint, Ben's design features a motor manufactured in large quantities for the aerospace industry which dramatically reduces costs compared to existing robotic prosthetics.
"I managed to achieve a 98% cost reduction whilst improving the functionality of the arm, relative to the current market leader. The next stage of the project is to ensure it meets all the relative legal directives. Once this has been completed I plan to launch the project via open source networks. The aim is to allow amputees worldwide to benefit from the design."
3. A tremor-friendly teapot
"Stability is a range of products including an induction heated teapot kettle, a milk jug and a sugar bowl, which provide a simple and stylish solution to help people with a tremor to safely make a hot cup of tea."
Suzannah worked with physiotherapists and occupational therapists to design a kettle alternative that was safe to use but was also a stylish addition in the kitchen.
"The teapot itself is stainless steel and would be placed in a double layer ceramic bowl which has an induction coil. The handle would have a silicone cover to make it easy to grip and prevent it from being hot to touch. The legs would be aluminium so that they are not affected by the induction heating and therefore do not get hot and the base has been designed in a stylish and practical cork."
4. New no-splash tyre technology
James Long LinkedIn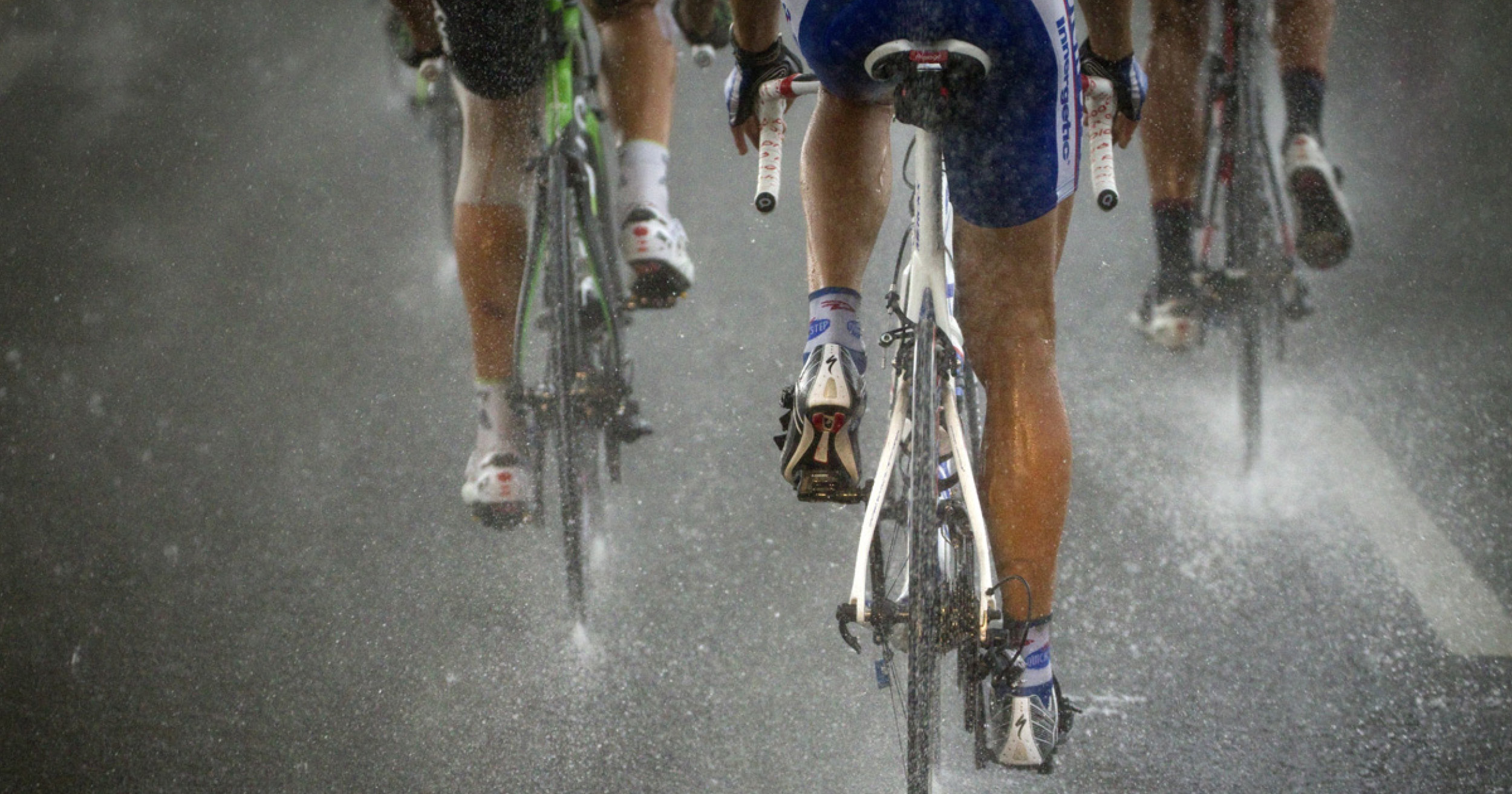 "The project investigates how a bicycle tyre can be redesigned to reduce the amount of spray created whilst cycling in the wet."
"The project examines the utilisation of hydrophobic materials and distinct surface patterning. The outcome offers potential benefits within both the bicycle and automotive industries, however, the ultimate aim of the project is to improve the convenience and encourage the uptake of cycling."
James used computer simulation and a testing rig to develop the new tyre design. We're excited about the potential application of James' new technology with wheelchair tyres, to keep both the wheelchair user and anyone pushing a wheelchair splash-free!
5. Rethinking the wallet for less nimble fingers
"Nimble Accessories is a range of purses and wallets designed to ease the stresses of shopping for low dexterity suffers. With the accessories designed to reduce the struggle when at the checkout, with simplifying access to coins and cards."
Emily was inspired to create a Nimble Accessories after observing her aunt avoid shops because of worries about her ability to pay the cashier.
"Simple tasks, such as handing money over to the cashier, became stressful and she got very flustered. My aunt would rather ask family and friends around her to go to the counter to pay instead of facing it herself. It even came to the point of turning away from shops so she wouldn't have to be seen or judged for her struggles by members of the public around her. "
6. Improving intimate occasions for ostomates
Stephanie Monty Email LinkedIn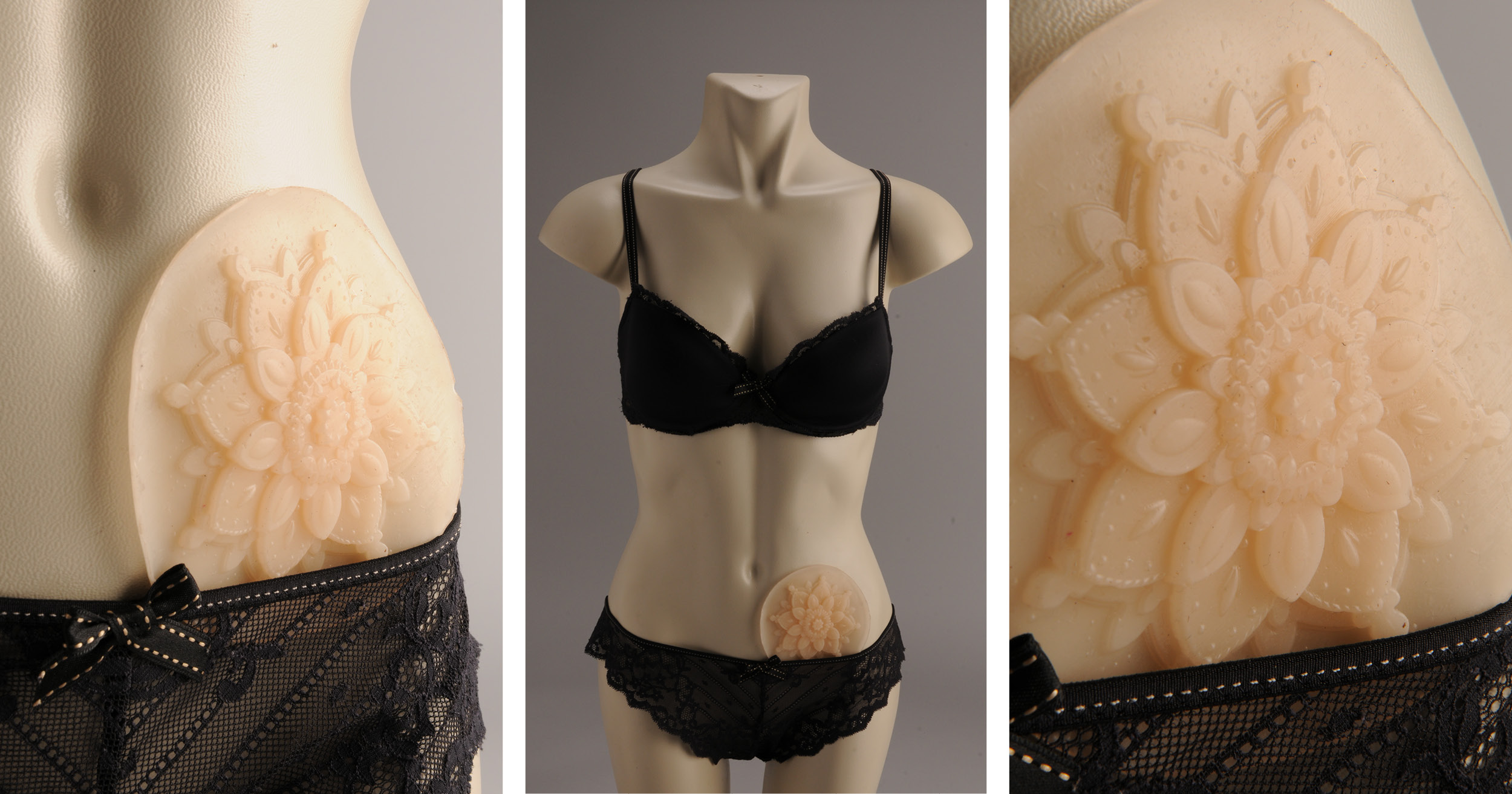 "This new appliance is designed for both men and women in intimate occasions. Users can choose from a range of embossed designs inspired by tattoos, lingerie and body art, whilst the unique manufacturing process means it can be personalised according to the individual's medical requirements."
Stephanie Monty was inspired to tackle this challenge by her family's own experiences living with Crohn's Disease.
"This appliance empowers people to feel more confident with their body and provides some freedom from an ostomy pouch. There are over 120,000 ostomates in the UK alone and despite a wide range of highly advanced appliances, outstanding issues with their functionality and especially their aesthetics merely compound the social stigma surrounding this subject."
7. Timekeeping and navigation for people with visual impairments
Tom Yates Email Website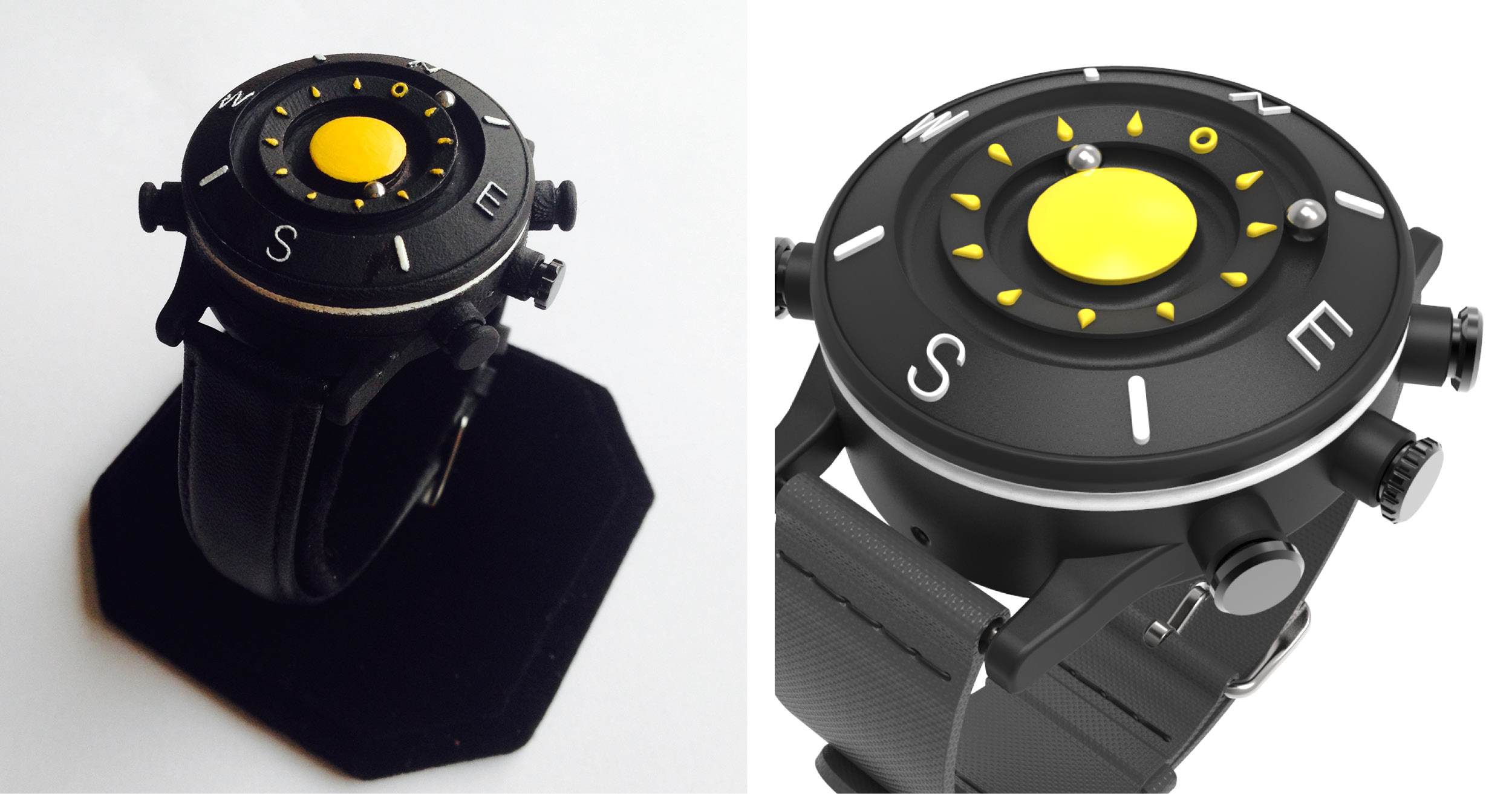 "Orbit is the world's most inclusive watch. The product communicates time to all sighted, partially sighted and totally blind individuals."
Tom's design addresses the challenges navigating the built environment faced by many with visual impairments, especially in new and unfamiliar environments. The watch is designed for people with visual impairments but could prove useful for others, secretive time-check in a meeting anyone?!
"A unique feature of the product is the built in tactile compass, making Orbit the first watch to deliver a compass bearing through the medium of sensory touch."
8.
HEAL- An intelligent aid to assist healing of fractures
Emily McNamara Email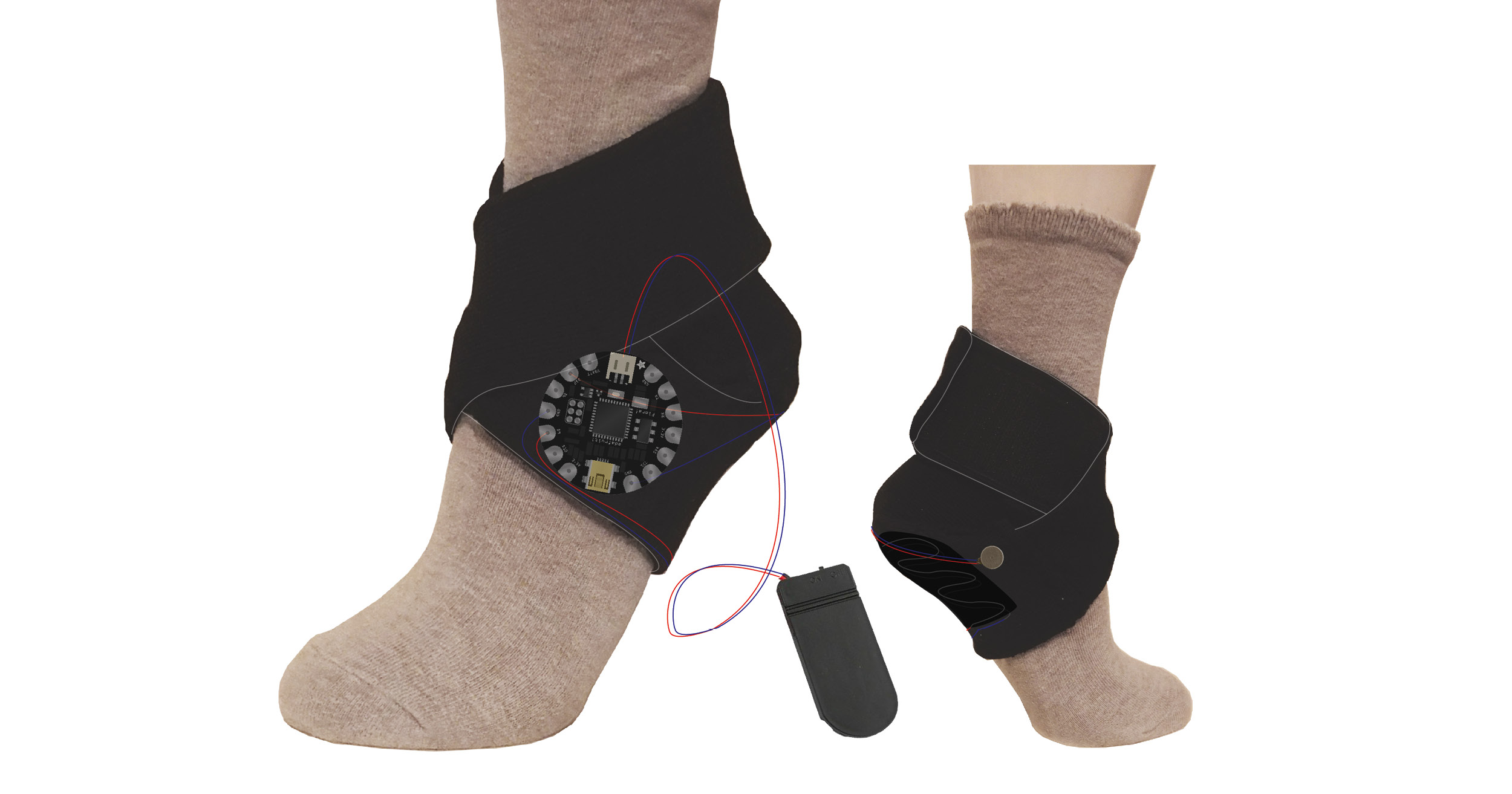 "HEAL uses smart technology to enable swifter healing. Patients wear the device during any time they are mobile. When a patient lowers their foot and puts weight on their injured leg, this weight is detected. This triggers a vibration within the device which acts as a signal to relieve the weight from the foot."
Emily's design is intended to create a better relationship between patients and staff, empowering patients to take control of their care and reducing the need for staff to remind patients not to bear weight on an injured leg.
"By trusting the patients to remove and put on the product themselves, staff allow patients to take an active role in their own care; returning to them some of their lost independence."
We're inspired by each of these innovative disability designs, if you are too please let us know in the comments!