April 6, 2018 in Solution
Eye gaze frames (also called E-Tran or Eye Transfer frames) can help physically disabled people who are also non-verbal to communicate through eye movements. Any symbols or letters can be fixed to the clear plastic frame, enabling two people to communicate when looking through the frame. This is a low-tech and versatile solution allowing people to express choices and opinions through and communicate ideas with other people.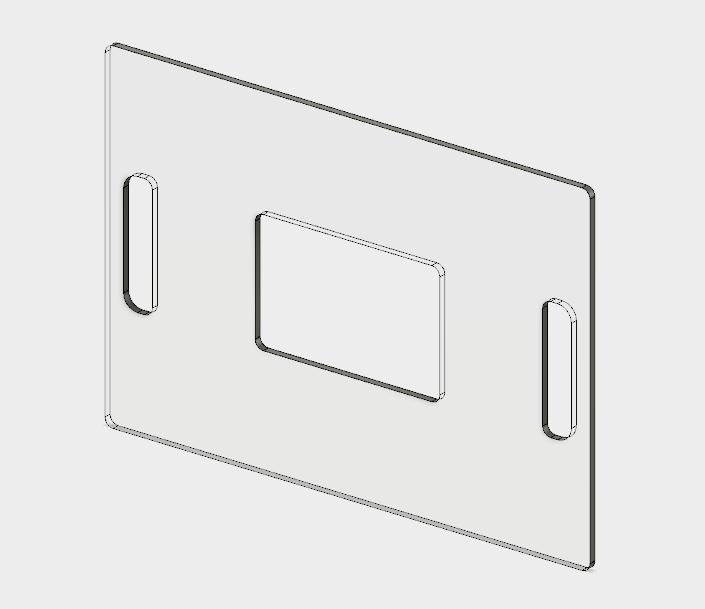 This design features handles to hold the frame, and stands to use on a tray or table. This design used 6mm acrylic sheet. It can be easily made using a laser cutter or CNC router – you can contact Cracked-it's sponsor DEMAND Design & Manufacture for Disability or your local makerspace to get help manufacturing this design.
Remember to click the 'This Design Helped Me' button if you give this a try!
Download the digital design file.